TIDBITS: THIS WEEK'S HONORABLE MENTIONS
This week's honorable mentions fall into three broad categories, in addition to some other fascinating stories: the growing covid-vaccine pushback, the continuing pattern of state pushback and fed overreach, and the continuing fallout from the last US presidential (s)election (and as will be readily appreciated, the three often overlap). Thanks to M.W., W.G., B., V.T., J.N., M.D., L.G.R., Y.C., and C.A.F.(!).
Warp Drives Are No Longer Science Fiction - Applied Physics
Horowitz: Oklahoma House votes to enable legislature to block Biden's executive orders
California Bill Requires 'Gender Neutral' Stores, Fines Retailers $1000 For Having Separate 'Boy' And 'Girl' Toy Departments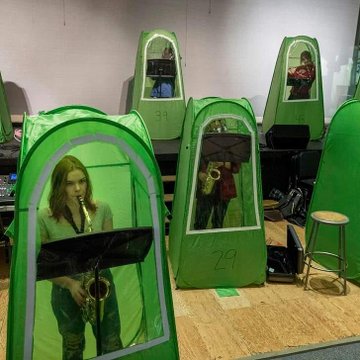 High school band practice in Wenatchee Washington
Five Oregon counties to vote on leaving state, escaping to 'Greater Idaho'
Kansas Bill Would Make Gold And Silver Legal Tender In The State
Please understand a donation is a gift and does not confer membership or license to audiobooks. To become a paid member, visit member registration.